Happy Days of Autumn.
The political unrest in the world is high. The planets are agitating the Earth; the feng shui has been challenging our homes… and most people are living in an ungrounded state of mental fantasy and emotional illusion.
Let us try to make these days of Autumn happy and healthy and harmonious.
Suggestions for balance during this season:
1. Drink water. Real water not fancy water. If it has ingredients, calories, flavors ~ it is not water. It is a food. You can add lemon juice to the water. Otherwise, just drink water.
2. Eat vegetables. Green vegetables. There are many vegetarians who don't eat vegetables. They live on grains and cow pus. Eat something green. None of us eats enough salad.
Every day. You may not need to increase the volume of your drinking; you may just need to stop drinking everything else.
And with eating: yes, you probably need to stop eating everything else. And increase your greens.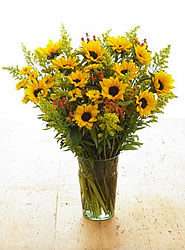 Halloween begins the season of sugar. It is the very rare person in our society whose sugar intake doesn't increase for the next four and a half months. Remember: holidays are single days. They should not be a long-term blur of poor eating. It is no coincidence that the season of sugar is also the cold and flu season. Neither disease is caused or supported by cooler temperatures…
3. Meditate. Seriously, find some time everyday for separation from craziness. Get yourself into a meditation class. Just do it already. The benefits are so numerous you will not be able to count them.
4. Rational thinking. Trust me, you are probably not rational about most of your life. If you have no capacity for logic, find someone to instruct you.
Most of the drama surrounding us is merely mental fantasy and emotional illusion. And right now the mental agitation is at a premium. But if you calm yourself and look at things with a clear head, you will get through these difficult times. The reality is not as bad as the drama.
It is suggested to use the Clean House Spritz every day. It is also suggested to use blessthebody.com Radiation Cleanse, Chakra Tonic, and Be Happy every day. If you have trauma in your life, add blessthebody.com First Aid and Green Light. If you are ill, add blessthbody.com Bright Immunity and White Light. Work for balance within yourself instead of promoting imbalance in the world.
Peace
Peace Shirts and my book, (PEACE) WORDS, have been in this newsletter regularly. What are you waiting for? We need peace right now. If you do not have the strength to read a little book on peace or wear a t shirt, how can you expect the world to calm down, have some rational compassion, and approach peace? You may not realize it but the first step is with you. It is always with you.
Feng Shui
The feng shui for the month of October will be dynamic. Money, love, and health will be acutely bad or acutely good. See above recommendations for balance. Click here for monthly information.
Also: a feng shui client and workshop host has designed stylish, self contained, handmade with love five-elements treatments. For more information, click here. Next year, many five-elements treatments will be used.
May the Autumn bring you true joy and happiness. Best wishes from RoyAnthonyShabla.com, galleRoy.com, Roytube.com, and blesstheworld.com. Thank you very much for your love and support.