Greetings.
Summer is a time of freedom. July is the month of liberation. Happy 4th of July. Happy Bastille Day. Happy liberated life!


Calendar
Roy Anthony Shabla will exhibit new work at Shoshana Wayne Gallery, Bergamot Station, Santa Monica California. Chain Letter opens Saturday, July 23 and runs for a month.
See website for details.

galleRoy @ casa la reina Summer Art Party is Sunday, August 14th, 2 ~ 8 pm. Live music, vegan food, paintings, film, poetry, gift bags… Come spend the afternoon and refresh your life.
Email for directions.

Last month's poetry reading by Roy Anthony Shabla was a great success. Everyone involved with the Valley Poets Reading at the Village Book Shop in Glendora was wonderful.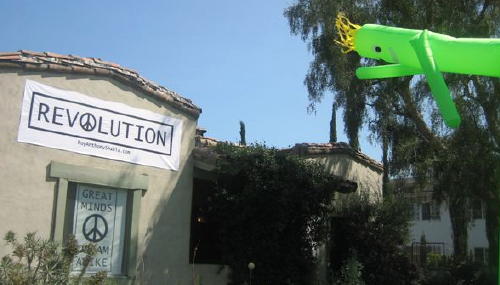 Remedies
Summer First Aid Kit: blessthebody.com Radiation Cleanse,
First Aid, Chakra Tonic. Heals everything from sunburn to bug bites, food poisoning to jet lag. Don't spend the Summer without these.

Summer Romance Kit: blessthebody.com Gold Light and Pink Light. Amplify with blessthebody.com Love Light and Be In Love. Use the Romantic House Spritz to attract romance into your feng shui. Make this the Summer of Love!

Liberation Kit: blessthebody.com Karma Cleanse, E-motion Potion, and Implant Cleanse. Use the Clean House Spritz to liberate your home and support your freedom.
Notes
Congratulations to the State of New York for liberating itself from the Puritanical concept of marriage. To show your support for equal rights for all in America, proudly wear a RoyAnthonyShabla.com Peace Shirt.

Congratulations to President Barack Obama for the plan to liberate American troops from foreign wars. Please support the peace effort by proudly wearing a RoyAnthonyShabla.com Peace Shirt. Great Minds Dream Alike.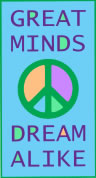 Feng Shui
This will be a dynamic month – something big will happen. Anything from another huge disaster to an upheaval that transforms a failing business into a thriving one. Even romance will see operatic climaxes!

Be very very careful with your body this month, it is another difficult time. Forego rock climbing for a nature hike. Be sensible with all activities. For the feng shui cures to liberate you for the month of July, click here.

May the beauty of Summer infuse your life with joy.