Greetings.
This is a time of transition. The Northern Hemisphere of the planet will transition from Spring to Summer at the Solstice. Students will transition to the next grade level or graduate at the end of this session. Many young adults will move out of their family homes and transition to new lives at college or work in a strange city. Trauma from transition and other Summer circumstances can debilitate a person for an indeterminate period of time. Better to transition smoothly.
blessthebody.com remedies for transition: Chakra Tonic and First Aid
blessthebody.com remedies for sunburn: Radiation Cleanse and First Aid
blessthebody.com remedies for food poisoning: Bright Immunity and First Aid
The most important remedy for regular daily use is blessthebody.com Love Light. Love heals all wounds, unblocks all paths. Love will set you free. For Father's Day and all holidays, spray yourself and your home with blessthebody.com Love Light combined with the full Clean House Spritz. Your celebrations will be celebratory.
Summer is T-shirt weather. What are you saying to the world with your t-shirts? Peace Shirts designs tell the world you support peace and equal rights and aren't afraid to say so. Occupy yourself! Send pictures of you or your family wearing Peace Shirts on a Summer vacation or family gathering and maybe they will get posted to blesstheworld.com or RoyAnthonyShabla.com. Make a statement: clothing with a cause.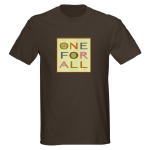 The memoir, (Peace) Words, documents the Peace Shirts designs as well as telling the story of a young poet and artist making his way in the world. Add this to your Summer reading list. It is current and relevant and full of interesting information.
For last minute Father's Day gifts, consider wine
, coffee, or chocolates
(yes Dad loves chocolate!) from the blesstheworld.com Humanity Shops. Give a gift that also heals the world.
For the feng shui treatments for the month of June, click here.
Thank you for your love and support. Happy Summer solstice.