Happy Chinese New Year!

For the month of February, keep a bowl of tangerines by the front door to insure prosperity for the entire year. This Chinese Year of the Golden Rabbit is dominated by the symbol of the tangerine for prosperity. (For other feng shui symbols, see Feng Shui Every Day.) Keep a picture of citrus fruit by the door for the rest of the year to keep the prosperity energy flowing.
The first feng shui treatment to place for the new year is the remedy for disaster. Click here for the directions on what to do on February 3rd.
The Annual Astrological Feng Shui Workshops have begun. If you have not reserved your seat for one of these valuable afternoons, do so now. Please note: a new workshop site has been added in San Jose, California.
The updated predictions for the year have been posted. This information will make a difference in your life. Review it regularly.
Remember, the blesstheworld.com Feng Shui Shops carry windchimes, fountains, and other feng shui cures for your feng shui needs.
Happy Valentines Day!
The blesstheworld.com Humanity Shops have special, organic and sustainable gifts for this special day. Shop for unique chocolates, perfumes, flowers and other interesting gifts for that special person. Order now for on-time delivery.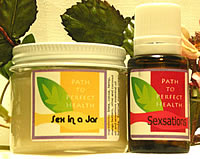 For "spicier" gifts, see the blessthebody.com Personal Remedies. blessthebody.com Be In Love is a great addition to the natural and organic libido enhancers, massage creams, and rejuvenation products affiliated with blesstheworld.com. Spice up your love life this Valentines Day.
Spiritual Remedies
The formula for the Clean House Spritz was posted to blesstheworld.com last month. Use this important formula to spray your home regularly for amazing results. It will remove the bad luck preventing prosperity and love and balance the energy of the house for a wonderful home-life.
For the month of February, it is suggested to use blessthebody.com Grace and Peace and Joy and blessthebody.com Love Light to stimulate these patterns in your energy field at the time of the Chinese New Year.
May the Chinese Year of the Golden Rabbit bring you every blessing. Best wishes from blesstheworld.com and RoyAnthonyShabla.com