Happy Winter Holidays!
An Infusion of Tea Gifts to Give
Infuse your holidays with warmth and beauty ~and what better way to start than with a gorgeous infusion of rich dark teas, chocolate, and mint. Fill your senses with this amazing tea infusion and sit back and relax. Or better yet, order some for the holidays right now!
The Art of Tea offers delightfully different gift giving options for the holiday season. Their artisan chocolate flower wheels are spectacular and amazingly inexpensive. For the consummate tea drinker, their gift set of two handmade glass tea cups and signature cinnamon and licorice creations are a welcome change to big box store gifts.
Infuse Your Mind with Poetry and Opera
Books are wonderful gifts. My newest book, libretti lumi, is just out. The cover is one of my paintings and the words are a post-modern love story. Give a gift that speaks to the heart.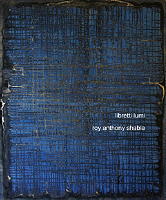 Infuse Your Spirit with Joy
Use spiritual remedies to prepare yourself and survive the holidays!

blessthebody.com Grace and Peace and Joy fits the holiday season perfectly. Open your life to the goodness the world has to offer.

blessthebody.com White Light will increase your vitality. This is a necessity for many to enjoy the holiday season and remain joyous!.
Shop Locally with BlessTheWorld.com
Don't fight the crowds this season. Save your gas and support small business!


~ We have fabulous soy candles ~
~ Amazing Mystic Monk Coffee ~

~ Lovely Essential Oils ~
~ Way cool T-Shirts ~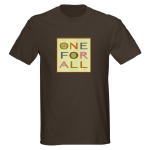 Astrological Feng Shui
This will be an exciting feng shui month. Be sure to clean house and place your remedies as soon as possible. You will be rewarded many times over.

Remember, you can print out the monthly feng shui treatments from a link on the blesstheworld.com website to save in an archive and ensure accuracy in the monthly transition of treatments.

We have begun booking feng shui workshops for the Spring. If you are interested in hosting one of these after the Chinese New Year, please contact Roy.
For the monthly feng shui treatments, see blesstheworld.com.
May the holiday season infuse you with joy. Happy Winter Solstice ~ it is not the end but the beginning…