Happy Autumnal Equinox!
This past month certainly had its challenges. This coming month will be a little easier. And we will survive each. Again and again.


The great difficulty this month will be relationships. Take special care to be slow to anger and quick to compassion. Tell your elected officials the same thing. There is no good reason for war.


This past month, I published two books! Yes it was that productive. If you have not read every word I have written, you have a lot of reading to do.


Books and Chapbooks

keys (poetry, $10)

conversations (poetry, $10)

i write therefore i am (poetry, $10)

libretti lumi (poetry, $13)

eating God (poetry, $15)

(PEACE) WORDS (memoir, $15)

Child Harold at the Zoo (memoir, $15)

Feng Shui Every Day (self-help, $15)

Foreign Language Books

y i x (poetry, $10)

Soul O (poetry, $12)
Remedies
The news media is not reporting on the great problem of the Fukushima nuclear power plant. It continues to dump radioactive waste into the ocean every day.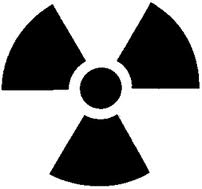 For your own well-being, as well as that of your friends and family, use blessthebody.com Radiation Cleanse. If you believe the nuclear power plant meltdown doesn't pertain to you or is completely safe or won't hurt you if you don't think about it, use it anyway. It is cheap insurance against arrogance, ignorance, and inertia.
Feng Shui
Blah blah blah... here's the monthly treatments.

Have a good month.

Roy