Greetings.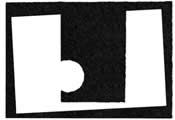 galleRoy @ casa la reina
presents
Summer Art Party
Sunday August 5th
2 to 8 pm
New Paintings by
Roy Anthony Shabla
Live Music by
Poetry ~ Film ~ Participatory Art
50 Gift Bags
Vegan Food and Drink
Sponsored by
RoyAnthonyShabla.com ~ galleRoy.com ~ Roytube.com
blesstheworld.com
and the generous help and support of many others.
Email for directions before the day of the event.
For the feng shui treatments for the month of July, click here.
Thank you for your love and support. Happy Summer.