Summer of Giving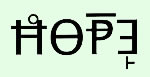 These are challenging times. Difficulty in life often seems insurmountable but karma yoga, charity work, and generosity will lift you out of that pattern of overwhelming negative emotions and give you the gift of grace and peace and joy.
It is the giver who receives the gift!

RoyAnthonyShabla.com is happy to continue its personal education and literacy program both at home and abroad. Recently, we contributed books to several small libraries across the United States to help counteract the budget cuts this economy has imposed on the public library system. Every book is a door to our future.

In the news, there are wonderful stories of giving on both small and grand scales. They will not be enumerated here. You will find your own avenue for participating in the flow of generosity that is natural to the universe. Open your heart to the possibility of giving and your rewards will be great.
Peace On Earth, Goodwill To Men
Besides worldwide ecological tragedies, conflict and war continue to plague even the most educated areas of the planet. Like death, war knows no sociological boundaries. The poor, however, do seem to get the lion's share of this terrible feast.

To encourage peace within yourself, peace on Earth, peace in the universe: go to blesstheworld.com and print the free peace posters. Post them everywhere you can. Working for peace in the world will affect several generations in the future and create a more harmonious present.

For more information about peace and the Peace Movement, refer to my book, (PEACE) WORDS. It is a life-changing read.
blessthebody.com Spiritual Remedies

In the interest of promoting generosity on the planet, blesstheworld.com is pleased to offer a free bottle of blessthebody.com First Aid with every purchase of a bottle of First Aid ~ with the stipulation you promise to share it with someone else! Let blesstheworld.com prime your generosity pump! This offer is good for the month of July.

blessthebody.com First Aid is your best Summer first aid kit in a bottle! Don't let your best friend and yourself be caught without it.

Windchimes and Gongs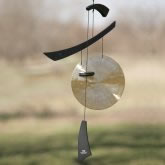 The blesstheworld.com Feng Shui Shops are now having a super windchime and gong sale. Many items are discounted up to 40%! Make unto the world a beautiful noise and receive back the gift of savings!

Feng Shui Astrology
The astrology for the month of July is once again difficult. Long-term friendships may dissolve; financial disasters may manifest; illness continues to escalate. This is not a year to poke the tiger; be cautious in word and deed.

To view the Elemental Treatments for the month of July, click here. Give special care to their application.

May love and light be, not only your birthright, but your reality.