Happy Summer Solstice!
This month marks the eleven-year anniversary of the blesstheworld.com newsletter. Many of you have been subscribed since the beginning.


There have been many changes in this newsletter over the years ~ and many changes in the world during that same time~ and, in many ways, we have grown together and become a family of sorts.


We have been through births and deaths, war and peace, economic ups and downs, and style changes. My hair has grown down my back, been buzzed to the scalp, and grown again... We have added several new websites...


It has been a time of sickness and health. A time of healing.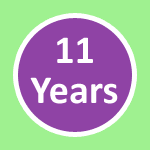 Eleven is the number for healing. I stop to ask myself what has been healed in these eleven years.








I have expanded the line of blessthebody.com spiritual remedies and added the personal remedies. I have completed several books on peace, love, and communication. I have a line of peace and equal rights t-shirts and other objects. My large, meditative paintings hang in both public and private buildings. I regularly curate and/or host arts events. These are my on-going efforts at healing the planet, healing the person. (The original slogan of blesstheworld.com was: heal yourself, heal the planet ~ change yourself, change the world!) But healing is something never completed.


Of course, most people read the newsletter only for the monthly feng shui advice. But then, a thief who steals into heaven by the back door is, nevertheless, in heaven!


Due to personal reasons, I have not updated the websites for a couple years. This will change. Testimonials about healing have not been gathered nor posted... and other aspects of my work need to be updated. I have several books in-progress ~ these will be completed. I am not currently represented by an art gallery ~ I will begin conversations with gallerists... What else? What else to think about as we enter the twelfth year, the number for completion?
I hope each of you can look back on the last eleven years with some measure of satisfaction. I am grateful you have been with me for this time.


To view the first blesstheworld.com newsletter, click here.
Mark Your Calendar
My annual Summer party will be Sunday, July 28th, 2 to 10pm. Plan to come and spend the day. More details soon.
I curate a free monthly lecture series on modern art, the fourth Thursday at 6:30pm, in Downey. Email for details.
I host a salon the fourth Saturday at 7pm. Art, poetry, music, dance, film, and vegan food and wine. Join the green salon on facebook for details.
blessthebody.com Remedies
The most overlooked blessthebody.com Spiritual Remedy is
Green Light. Yet it may just be the one to save your life.

In honor of eleven years of this healing newsletter and the new green salon, take a moment to read the properties of this valuable remedy.



The most important blessthebody.com Personal Remedy is
Be Happy. It may be the one to make your life bearable, even joyful!

Take a moment to read the properties of this valuable remedy.


What has been overlooked in your life?


Summer Solstice
We mark time in our lives by events. Something happened before my daughter was born, something happened after my father died. During these last eleven years, many things have happened, many things to remember. At the time of the Summer Solstice, make an effort to recollect (re-collect) the events that have been valuable in making you who you are. For better or worse, richer or poorer, in sickness and health, you are who you are. Take a day to celebrate that.


Feng Shui
While the Summer Solstice is not the middle of the feng shui year, not the middle of the lunar year, it is the peak of the sun energy for the year and will last through the Summer. Thus, the feng shui energies are gaining full strength and the Summer and Autumn months will see dynamic events.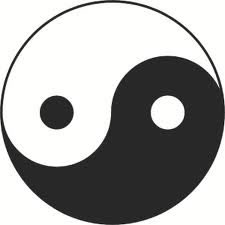 The negative and destructive energies are very difficult this month. We will see body and health problems everywhere. With only the smallest reprieve, you may feel as if it has been this way for months. And it has. Next month will be easier; the following month, body and health problems return again with double strength. Take care of yourself at every turn. Consider getting monthly spiritual treatments to help yourself through this difficult time.


Some of the money areas are very challenged this month also. Except for the Northeast and the Northwest where dreams really may come true!


And about romance and marriage: Do not be surprised this month if you meet the person you will marry, if you receive a marriage proposal, or you set the date for a wedding. Yes, dreams really may come true!


For this month's feng shui treatments, click here.


May every wonderful thing manifest in your life and this be the best Summer ever! Best wishes from blesstheworld.com, the eleven-year blesstheworld.com newsletter, and all the RoyAnthonyShabla.com websites. Thank you very much for your love and support throughout the years.

Roy