Welcome!
May is the month of many splendored things. Happy May Day! Happy Mothers Day! Happy Memorial Day! This is a month to celebrate.


My perfume, trance, is now available. As a gift to mothers, to early graduates, to sophisticated yogis and exotic activists everywhere, trance will have a low introductory price of $68 for the month of May. It is a natural and handcrafted unisex perfume. Everyone loves this hypnotic scent and so will you. Order it now.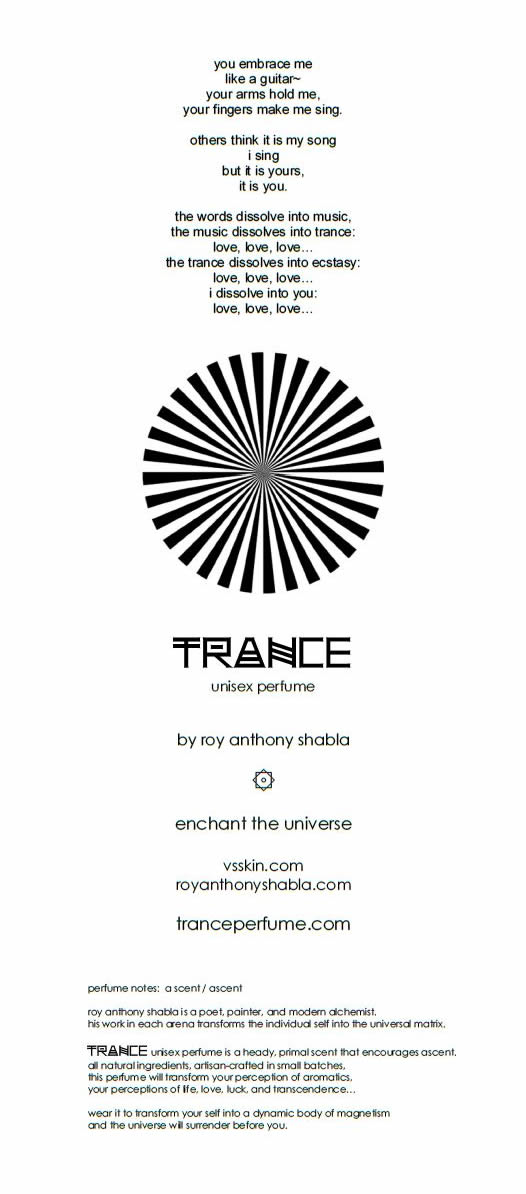 My new book, RADIANT IN ALL REALMS, is having a great success. People everywhere are reading it daily and making great physical, emotional, and spiritual progress. This is the self-help book that will actually save your life. Order your copy now.
We have been experiencing exciting astrology recently. We have been experiencing exciting feng shui recently. And the cycles continue to cycle.


In an effort to keep yourself on top of the world, the regular use of blessthebody.com Radiation Cleanse and Chakra Tonic is recommended. This combination will set everything right. Follow with other blessthebody.com Spiritual Remedies as needed.


For your home and office, use the Cleanse House Spritz three times a week. Follow with other spritzes as needed.


These will diminish the negative effects of the astrology, the feng shui, and the technology of our modern society – including the nuclear waste from Fukushima. Give yourself and those you love the gift of blessthebody.com Spiritual Remedies.


Feng Shui
The Year of the Horse is galloping along at a good clip. The Annual Astrological Feng Shui Workshops are completed and most of my private consultations are also done.


If you were unable to attend a workshop or book a private consult, here is the basic annual feng shui information:

North: Future money. 1 candle.
Northeast: Violence, loss of money. Moving water.
East: Illness. Moving metal.
Southeast: Conflict. 3 candles.
South: Dreams come true. 1 rock.
Southwest: Career victory. Moving metal.
West: Money luck. Metal.
Northwest: Death and disaster. Moving metal.
Center: Romance, scholarship. 1 plant/4 books.

Do not place water or plants without consulting my book,
Feng Shui Every Day. Order it now. Or book a private, customized consultation.
This month has some extremely bad and some extremely good energies. Be prepared.


For the monthly feng shui treatments, go to your bookmarked page.


May the energies of the universe conspire to delight you.
Best wishes RoyAnthonyShabla.com
Purchase a

ONE YEAR Feng Shui subscription.

Click the Button Below

~ ~ ~ ~ ~ ~ ~ ~ ~ ~ ~ ~ ~ ~ ~ ~ ~ ~ ~ ~
Purchase a

6 MONTH Feng Shui subscription.

Click the Button Below.