Happy Chinese New Year!
The Tail of the Tiger is lashing but it is time to prepare for the Hare! The Chinese Year of the Rabbit begins on February 3rd. Remove all feng shui treatments the last week of January and lay them on the earth to refresh and revitalize.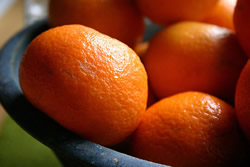 Clean your house from top to bottom by February 1st then let it remain "unswept" until February 6th ~you don't want to sweep out your good luck.

To enhance your house cleaning, put half a bottle of blessthebody.com Aura Spritz and half a bottle of blessthebody.com Karma Cleanse in a spray bottle with eight drops of lavender and fill with water. Use this mixture throughout the house to remove the old energy of the Tiger. Good luck only happens with the removal of the bad. If you had a particularly difficult year, use this mixture a minimum of three days in a row.

The great symbol for this Year of the Rabbit will be the tangerine. Any citrus fruit combined with coins should be displayed at the front door for the New Year.
The Annual Astrological Feng Shui Workshops are posted. Reserve your space now to ensure a happy, healthy, prosperous Year of the Rabbit. Use paypal to secure your place in a workshop or contact the host for more information.


The annual Astrological Feng Shui Workshop will customize for your individual home the remedies to enhance good luck and diminish bad luck for this Chinese year. Learn how to amplify money-luck and neutralize disaster-luck. Enhance romance-luck and improve health-luck. You have this control over your destiny.

Come prepared to the workshop with a footprint of your home and accurate compass directions. The work is easy and fun.

Reserve your space early, seating is limited. Fee must be received by host prior to workshop.

3 hours, $60.
Los Angeles (Culver City) ~ Saturday, January 29, 1 pm
Culver info and reservations

San Diego ~ Saturday, February 5, 1 pm
San Diego info and reservations

Los Angeles (Brentwood) ~ Sunday, Feb. 6, Noon
Brentwood info and reservations

Oakland ~ Saturday, February 19, 2 pm
Oakland info and reservations

The blesstheworld.com Feng Shui Shops carry inexpensive, quality windchimes, fountains, and other implements for feng shui treatments. Remember to shop blesstheworld.com Feng Shui Shops for all your elemental feng shui treatments.

May the Year of the Rabbit bring all your dreams into reality. Best wishes from blesstheworld.com.