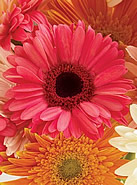 Happy New Year!
Best wishes for great luck in 2011.

Immediate Call for Feng Shui Workshop Hosts!
We would like to expand our annual astrological feng shui workshop program.

Do you enjoy entertaining?
Do you run or own a yoga studio?
Would you like to bring customers into your store?
Do you own a spa or massage therapy business?
Are you interested in enhancing your mind?
Would you like to have some control over your destiny?

If you answered "yes" to any of these questions, hosting a feng shui workshop might be a great way to start off your New Year!

These annual workshops are generally scheduled between the end of January and the end of March.

Please email Roy Anthony Shabla if you are interested in pursuing this unique opportunity.
Our Favorite Things for the New Year
Karma Cleanse ~ Enhance your prosperity and ability to manifest.

Use this spray to successfully change the patterns that are blocking the fulfillment of your life.

Feng Shui Every Day ~ Attract prosperity into your home.

This book will help you understand the ancient science of Feng Shui and begin to prepare your house for the New Year.
Santa's Dilemma
Sometimes Santa Claus just doesn't get it right.
His lists get messed up.

Occasionally he doesn't even show up because he has no idea what to give you as a present. Hence the dilemma.

It's tiime to take matters into your own hands: buy your own gifts!

Chocolate. Need we say more?



Coffee. So, you're already eating chocolate. What goes better with it?

Flowers. Buy yourself some. Yes, it is FINE to buy yourself flowers! I know it's dreary where you are too.

A Fun T-shirt. No person can have too many t-shirts. And hey, we think D.C. looks positively HOT in the pink Hope For Peace shirt!

You need a big painting to cover your bare walls. See our Rain Sale!
Astrological Feng Shui
The feng shui astrology for the begining of this new calendar year is still not wholy positive or stable. Make sure to have all your yearly feng shui treatments in place for the next three weeks. If your life is not manifesting what you wish from it, perhaps invoking a basic feng shui practice of moving 28 objects is appropriate for you. Make a commitment to changing your life. Move something with heft to it.
For feng shui cures to ensure the best possible luck for the month of January, click here.
Happy New Year and Best wishes to you from RoyAnthonyShabla.com and blesstheworld.com.
Thank you for your love and support.