Happy Autumnal Equinox!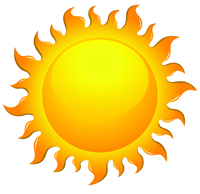 It is too hot to write or read a newsletter so this will be short.




The difficulties will pass. Let them go.




Use blessthebody.com Be Happy, Bright Brain, Love Light (and / or First Aid, Silver Light, Pink Light) to ease your mind of troubles. If you need to clear emotions, add E-motion Potion.


Use blessthebody.com Chakra Tonic, Aura Spritz, White Light (and/or Green light, Love Light, Grace and Peace and Joy) to ease your spiritual bodies of troubles. If you need to clear negative patterns, add Karma Cleanse.

To transport yourself out of chaos, use TRANCE, the unisex perfume. It is the temple of a mountain retreat in a bottle.
To correct the metaphysical structures of your life, read
RADIANCE IN ALL REALMS. You will live happily ever after.


Thank you for your love and support. It is greatly appreciated.

Roy Anthony Shabla