Valentine's Day ~ Great Chocolate
It's February and Valentine's Day is fast approaching! Have you bought your sweetheart chocolate yet?


Have you bought yourself chocolate yet? !!!

Do consider Vosges Haut-Chocolat.
This is outrageously good chocolate.
Happy Chinese New Year
Reserve your seat for a feng shui workshop now. Classes are filling rapidly.
If you cannot attend one of these classes and wish to align your house or your business for the new year, please email me to book a private feng shui consulation.
In the meantime, remove all feng shui treatments from this past year. Feng shui items that you will reuse should be cleansed by placing on the earth, overnight.
The feng shui tips specifically for February can be found here on blesstheworld.com.
For Feng Shui accoutrements go to the blesstheworld.com Feng Shui Shops.
Bright Brain ~ Remedy of the Month
Bright Brain is the most important remedy to use this month. Now is the time to jump start your brain.

Read the detailed information on blessthebody.com Bright Brain.

Purchase Bright Brain now.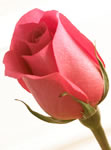 Valentine's Day ~ Organic Flowers
Flowers are not just for women! Why not send something beautiful to the man in your life?

Fair trade ~ sustainably grown ~ certified organic ~ and affordable.

It doesn't get much better than this!
Psychic Updates for February 2010
Updated psychic and feng shui predictions for romance and love are posted to blesstheworld.com. Are you a tiger or a Tiger?
Many blessings from RoyAnthonyShabla.com, galleRoy.com, and blesstheworld.com.

Happy February!